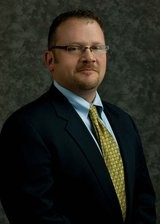 Christopher Perme
Financial Planner
Domicile State: OH
California Insurance License #: Christopher Perme Perme Financial Group, State of Domicile Ohio, CA Insurance License Number OH0370

Phone: (330) 527-9301
Fax: (330) 527-7094
E-mail: cperme@financialguide.com
---
Christopher A. Perme began his career in the financial services industry in 1989 following his graduation from Hillsdale College with a degree in Marketing. His practice focuses on helping those near and in retirement diversify their investments using strategies to help achieve maximum returns while minimizing risk.  Helping clients determine an appropriate accumulation and income strategy is also an area on which he spends a great deal of time advising clients, thereby assisting them as they develop their pre and post retirement income strategies.

In addition to serving on the Advisory Board of Skylight Financial Group (Skylight is the main branch office with whom his practice is affiliated; offices in Cleveland, Ohio), Christopher is a member of the MassMutual Agents Association, serving on the Retirement Income Committee. He has qualified for MassMutual's Blue Chip Council, as well as Leaders Club.  He also was a recipient of the National Quality Award in 2010.  Perme has had numerous articles published in Small Business News, Smart Business Cleveland, and The Cleveland Plain Dealer. In addition to managing several endowment funds for churches in the Cleveland and Youngstown area, his activities include representing St. Ambrose Church as a member of the Capital Campaign Committee for the Diocese of Youngstown's fund raising effort, President of the St. Ambrose Church Finance Committee, and serving as a committee member in 2002 and 2007 for the James A. Garfield Local School District school funding levy.  He currently serves as a Board Member for the following organizations: Beta Kappa Chapter of Alpha Tau Omega Fraternity and the Nelson-Garrettsville Community Cupboard Food Bank.  Additionally, Perme serves in the capacity of Chairman for both the Garrettsville Economic Development Group and the Garfield G-Men Athletic Committee.  Christopher manages his practice from his office in Garrettsville, Ohio, with the help of his office manager Michelle Rios, where he has had an office, since 1997.
Christopher resides in Garrettsville, Ohio with his wife Jenette and two children, Christopher II and Jordan.